Uzbek government confirms President Karimov has died
Comments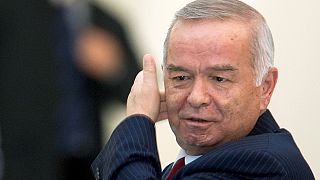 Uzbekistan's government confirmed that President Islam Karimov has died and will be buried in Samarkand on September 3.
Earlier on Friday, diplomatic sources said the 78-year-old died after suffering a stroke. He had been in hospital since last Saturday.
The delay to announce his death has been suggested as a possible indication of a power struggle between potential successors to the president.
According to the joint statement from government and parliament, Karimov will be buried according to Muslim traditions and said he was 'truly great'. Prime Minister Shavkat Mirziyoyev was appointed to head the commission organising his burial.
Russian President Vladimir Putin expressed his condolences to acting president Nigmatilla Yuldashev in a statement. It confirmed that Prime Minister Dimitry Medvedev will head the Russian delegation at Karimov's funeral.