Top European Olympic official temporarily steps down after Rio arrest
Comments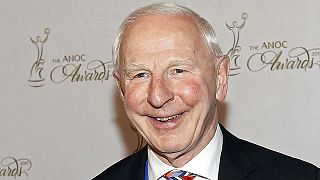 Top European Olympic official Patrick Hickey has temporarily stepped down from his duties, after being arrested in Rio in connection with a police probe into illegal ticket sales.
The 71-year-old Irishman was detained at his beach-front hotel in the Brazilian city and taken to a nearby hospital.
Investigators say they have uncovered evidence linking him to an international scheme to pass Olympic tickets to touts – who were reselling them at well above their original price.
The International Olympic Committee (IOC) is awaiting the outcome of the probe.
"What I would say at this stage is obviously we look for transparency. We have a police investigation now, so let's wait and see what happens there first, before we go any further I would say," said Mark Adams, an IOC spokesman.
Last week, a director of international sports hospitality company THG Sports and a translator were detained – amid allegations they could have netted over two-and-a-half million euros from buying tickets and re-selling them at a higher price.
THG rejects the accusations.