Sweden: Minister quits over drink driving
Comments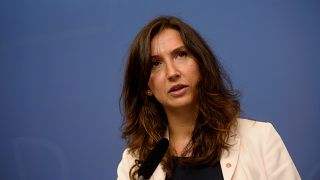 Sweden's youngest-ever cabinet minister, Aida Hadzialic, has resigned after being caught driving under the influence of alcohol.
The minister for higher education, 29, was just over Sweden's alcohol limit, which is low compared to many other countries.
Hadzialic told a news conference that she was stopped by police on the bridge between Denmark and Sweden with 0.2 per mille alcohol in her blood after a dinner in Copenhagen.
"I choose to do this because I believe what I have done is that serious," the Social Democrat politician said as she announced her resignation.
Hadzialic was appointed to the centre coalition government in 2014.
She came as a refugee to Sweden from Bosnia at five years of age with her family.