Ukrainian arrested for people smuggling in Hungary
Comments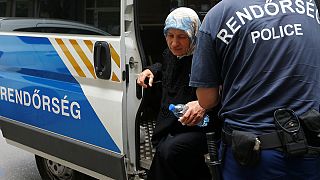 Who is involved?
A 55-year-old Ukrainian national has been arrested on suspicion of people smuggling.
What has happened?
The arrest comes after 33 illegal migrants were discovered in the back of a van in Hungary.
Eight of them are minors.
They had identity documents with them but no Schengen visas.
The group, which includes Afghan, Pakistani and Bangladeshi nationals, were taken to a nearby police station and given food and water.
Some of them are understood to have applied for asylum.
Where did it happen?
Near the town of Tolna, not far from Hungary's border with Serbia.
When did it happen?
August 8, according to reports.