Taliban attacks hotel used by foreigners in Kabul
Comments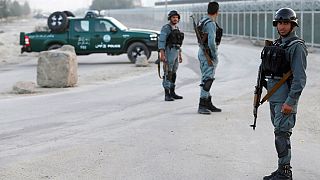 A hotel used by foreign workers in the Afghan capital Kabul has been attacked by the Taliban.
Just after 1.00 am local time on Monday, a truck bomb exploded outside the Northgate Hotel compound; an explosion so powerful it was heard across the city.
At least three heavily armed attackers stormed the site, and gunfire and explosions were heard coming from the site as police fought to get it under control.
Three gunmen and a police officer were killed in the exchange.
Northgate, a heavily guarded compound, was attacked by militants three years ago.
After the blast, there were widespread reports of power outages with electricity cut off in several areas of Kabul.