Russia escapes blanket ban from Rio Olympics
Comments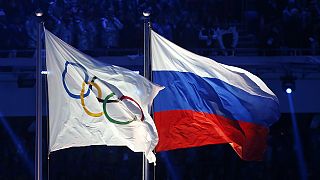 The International Olympic Committee (IOC) has opted not to impose a blanket ban on Russia for next month's Rio Olympics amid the scandal over state-sponsored doping.
Decisions on individual athletes' participation will be left to their relevant sports federations, the IOC said.
Russian Sports Minister Vitaly Mutko said he was grateful to the IOC and hoped that most
federations would now support Russian sportsmen and women hoping to compete at the Games.
Mutko insisted that doping was a world problem and said he considered the IOC criteria for Russians to take part at Rio was tough. But, he hoped the Russian team would perform well.
Sunday's announcement follows the World Anti-Doping Agency's (WADA) call for a Rio ban in response to an independent report that found evidence of widespread state-sponsored doping by Russian athletes at the 2014 Winter Olympics in Sochi.
Russia will not face a total Olympics ban over its doping scandal https://t.co/FuErIhWo9Jpic.twitter.com/LyfPq6DBTN

— Newsweek (@Newsweek) 24 juillet 2016
Last week, the Court of Arbitration for Sport upheld the International Association of Athletics Federations' ban on Russia's track and field stars.
But many Russian athletes who had not failed drugs tests had denounced collective punishment.
Such a ban would have been humiliating for sporting superpower Russia and President Vladimir Putin had said the affair could split the Olympic Movement.
In the end, the head of Russia's Olympic Committee, Alexander Zhukov, said the IOC decision was taken unanimously.
He described it as one of the hardest decisions in the history of the Olympic movement.
The Rio Olympics begin on Aug. 5.