Movie-maker Michael Moore warns of Trump presidency
Comments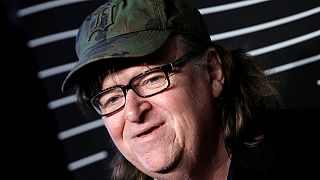 US film director Michael Moore has said Donald Trump stands an excellent chance of becoming the next president, warning the all-but-certain Republican nominee needs to be taken more seriously.
The 62-year-old documentary maker made the comments in London while promoting his latest film, 'Where To Invade Next'.
"I think he's a master at using the media and the media is very willing to comply and he's not as stupid as he looks. You should take it very seriously, the manipulation that's going on here and the use of propaganda, and the way he's doing it, is just brilliant, in the sense that he is succeeding and has succeeded,"
Moore said.
In the movie, Moore visits several EU countries, including France, Italy and Finland, in the hope of taking take back some positive aspects of their cultures and social systems to the US.