UK extends voter registration deadline for Brexit referendum
Comments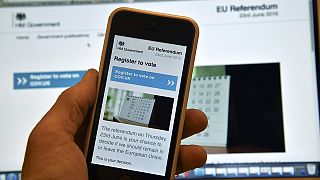 Britain is extending the voter registration period for its June 23 referendum on EU membership after a government website crashed following a last-minute surge in application before Tuesday night's (June 7) deadline.
Several senior politicians and the Electoral Commission watchdog had earlier called for the deadline to be extended by 48 hours to midnight Thursday night into Friday morning.
The UK's Guardian newspaper reported thousands of postal votes from Britons in Germany may have got lost in the post after confusion about the type of pre-paid envelope supplied.