A daring seven kilometre swim across the hazardous Aegean Sea by one Syrian migrant.
Comments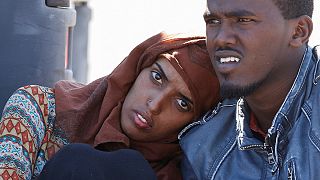 Television channel France 3 highlighted the remarkable story of Amir. The Syrian was determined to make a new in Europe but he did not follow the traditional route of many migrants.
After months of training to prepare for his epic deed he swam to Europe across the Aegean sea.
Swiss channel RTS by contrast featured the plight of those refugees trying to get into Hungary. Their story is in stark contrast to that of Amir's.