Cologne Carnival celebrations to be closely monitored by police
Comments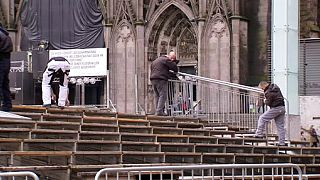 It's a time of celebration, with parties across the city. But this year's Women's Day Carnival in Cologne will take place under heightened security following mass assaults on women on New Year's Eve.
Cologne will act. And not only during carnival.
Officials in the west German city say more than 2,000 police officers will be on patrol during the six-day event, which is due to start on Thursday, February 4.
Cologne pledges tight security for Carnival celebrations https://t.co/7Qoeog2Gt2pic.twitter.com/uePclVbgUX

— NEWSTALK1010 (@newstalk1010) February 1, 2016
Mayor of Cologne, Henriette Reker sought to reassure the local people.
"Many ask the question: What will happen during carnival? What is going to happen once carnival is over to make our Cologne safer? There is one very clear answer: Cologne will act. And not only during carnival," she said.
Prosecutors say 434 of the 945 complaints made on New Year's Eve were for sex crimes. Most of the violence has been attributed to migrants, raising questions in a country that allowed in an unprecedented 1.1 million migrants in 2015 alone.
In October, Reker was seriously injured after being stabbed in the neck one day before being elected mayor. Police reported the attack appeared to have been motivated by her support for refugees.