Son of France FM Fabius indicted on forgery charges - media reports
Comments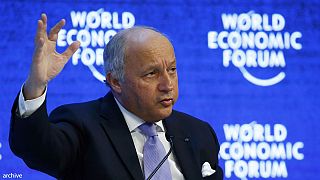 Thomas Fabius, the son of French Foreign Minister Laurent Fabius, has been indicted on charges related to forgery, according to French judicial sources – the news agency AFP reports.
With a well-known interest in gambling, Thomas Fabius is already wanted in the US over casino debts.
A Nevada court issued an arrest warrant for Thomas Fabius on charges of writing bad cheques to three Las Vegas casinos on 15 May 2012, the day before his father officially took up his post as foreign minister.
The French bank Societe Generale filed a legal complaint against the politician's son in 2011 for writing a false email in its name in order to secure credit at a casino in Morocco.