Teacher charged with manslaughter after French Alps avalanche deaths
Comments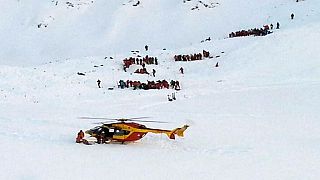 A teacher who was among a group hit by an avalanche in the French Alps on Wednesday (January 13) has been charged with manslaughter.
He and some of the high school pupils in his charge were skiing down a closed, black-graded ski slope when hit. Two students died.
His lawyer says he recognises his responsibility for the accident, but didn't consider the danger as he had seen skiers on the same slope in the days running up to the avalanche.