Australian wildfires wipe out 95 homes
Comments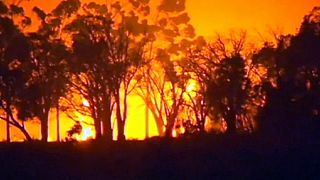 Wildfires blazing out of control in Western Australia have destroyed around 95 homes and are threatening other communities, an emergency official told local media on Friday (January 8).
Fire and Emergency Services Commissioner Wayne Gregson said three people were unaccounted for and four firefighters sustained minor injuries battling the blazes.
The wildfires were ignited by lightning strikes on Wednesday.
Aerial pictures from Australian broadcaster Channel 7 on Friday showed the extent of the damage, with many buildings reduced to rubble.