Lebanon's growing garbage mountains
Comments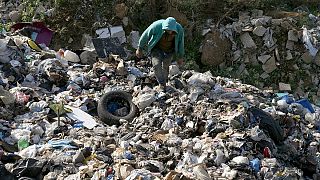 The Lebanese cabinet met on Monday to discuss how to deal with huge garbage mountains that have accumulated in Beirut and Mount Lebanon.
The crisis came about after the government closed a notorious landfill site but came up with no plan on what to do with waste.
Since the closure rubbish has built up in temporary dumping sites such as parking lots, roads and valleys.
One idea is to export the garbage but critics say it will be too expensive.
#trashnationalism ? Cabinet agrees trash export scheme after marathon meet #youstinkhttps://t.co/C8Zr0dYvRK

— Marwan M. Kraidy (@MKraidy) December 21, 2015