Spain votes in tightest election in 40 years
Comments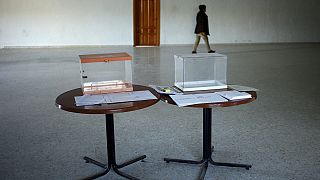 Spaniards head to the polls on Sunday (December 20) to elect a new parliament where no party is expected to win a majority.
Some 36 million people are registered to vote in the country's tightest election in 40 years — since the end of the Franco dictatorship and the return of democracy.
Polls open in Spain's general elect. 36.5 million eligible to vote.Turnout expected 75%. Prov result at 22:30. #20dpic.twitter.com/35LYjeJbye

— Pablo Foley Elias (@pablofoleyelias) December 20, 2015
Experts agree that Spain, which has been struggling economically, is seeing the end of a long-established two-party system pitting the conservatives against the Socialists.
But the new small parties shaking up the political landscape are calling for major change, meaning an alliance with a mainstream party won't be easy.
Opinion polls show the ruling conservative People's Party (PP) of Prime Minister Mariano Rajoy will win the vote but fall well short of an absolute majority.
The Socialists are set to come second, with the anti-austerity movement Podemos ("We can") and the liberal Ciudadanos ("Citizens") vying for the third place which would make them kingmakers in post-election talks.
Spain's election: a two-party system splinters https://t.co/UARdPqWQBQpic.twitter.com/fWwdXjdm1X

—

WSJ

News Graphics (@WSJGraphics) December 17, 2015