Yemen ceasefire to begin as peace talks get under way in Switzerland
Comments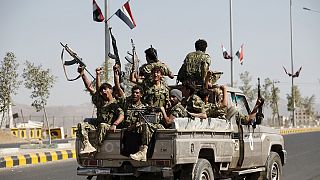 The Saudi-led coalition force in Yemen has announced that one day later than planned, a ceasefire is to come into force at noon local time today. (Dec15) It's to coincide with the start of UN-backed peace talks in Switzerland.
The truce is to last seven days but the coalition command has said it reserves the right to respond to any breach.
BREAKING: #Yemen ceasefire to begin Tuesday morning – https://t.co/7rnmJWbye3

— Al Arabiya English (@AlArabiya_Eng) December 14, 2015
The UN has been trying to broker a ceasefire in Yemen for months.
Those taking part are Yemeni President Abdrabbuh Mansour Hadi and his government, representatives of the Houthi rebels, and the General People's Congress (GPC) party of former President Ali Abdullah Saleh – whose loyalists in the security forces have backed the rebels.
In the run up to the truce, Saudi-led airstrikes and rebel killings have claimed yet more lives. At least 19 Yemeni civilians died on Sunday in Hajjah province when their homes were struck by missiles.
And two senior coalition commanders were among dozens of soldiers killed by rebel rocket fire on a Red Sea army camp, near Taiz on Monday in one of the bloodiest setbacks for the Gulf Arab alliance in months. .
It's hoped the talks in Switzerland will bring an end to nine months of war between Iranian-allied Houthi rebels and a Saudi-led Arab alliance which has been supporting the government of President Mansour Hadi.
Nearly 6,000 people have been killed in the fighting and more than two million have been forced to flee their homes in the escalating violence that has plunged Yemen into a devastating humanitarian crisis.
Analysts believe the acceptance of peace talks has come through necessity . ISIL forces have been moving into the power vacuum in Yemen and all sides may be starting to think that the only way to defeat the Islamist extremists is to unite and drive them out.