Nurofen pulled from shelves as British maker found cheating in Australia
Comments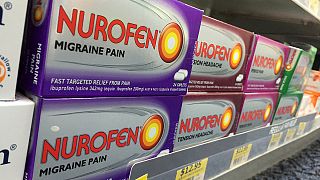 A British pharmaceuticals giant has been forced to pull a bestselling product from the shelves in Australia after a court order.
Judges ruled Reckitt Benckiser misled consumers by charging nearly double the price for the Nurofen-branded common painkiller ibuprofen lysine at identical doses for specific pain such as back pain.
"Well I think consumers will be frankly extremely concerned that a company would make these claims when they're not true. Usually we think of very large companies that are household names, they bring to their label a certain level of trust and I think this is concerning for consumers," said the head of Australia's Competition and Consumer Commission Rod Sims.
A separate court hearing will determine the fines imposed, and the company has also been hit by a package of penalties and increased scrutiny. More worryingly, where Australia acts others might follow.