Prevc secures large hill in Russia
Comments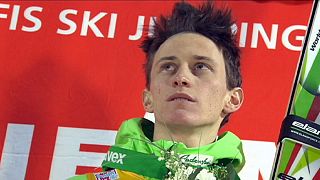 Slovenia's Peter Prevc kept his composure to claim his first ski jumping World Cup win of the season in the large hill in Russia.
The 23-year-old took the lead after clearing 131.5 metres before making sure of the win with an outstanding 139.5 metre leap for a combined total of 267.4.
This win sees Prevc take the overall World Cup lead from Germany's Severin Freund, who was down in 12th spot.