British bombers launch first airstrikes against ISIL in Syria
Comments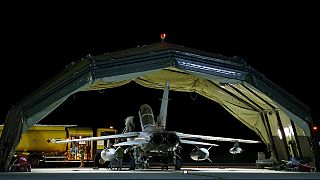 British bombers have carried out their first air strikes against ISIL in Syria, just hours after MPs voted in favour of UK action against the militants there.
Four Tornado jets took off from RAF Akrotiri in Cyprus making a strike over Syria according to the ministry of defence. High-precision, laser-guided Brimstone missiles are believed to have been fired although the precise targets have not been revealed.
Cyprus, 100km from Syria is the closest European Union member state to turmoil in the Middle East.
British bombers take-off from Cyprus base after UK Parliament vote https://t.co/wTSX13lBSjpic.twitter.com/p3EitUxYLp

—

NDTV

(@ndtv) December 3, 2015
On Wednesday lawmakers backed Prime MInister David Cameron's call to target ISIL voting by 397 to 223 after a 10-hour debate in the parliament.
The result comes as a blow to the leader of Britain's main opposition Party, Jeremy Corbyn, who is a pacifist and was against the bombing . A total of 66 Labour MPs sided with the government.
Britain is already engaged in airstrikes in Iraq but many MPs and members of the public have been wary of entering into another costly military operation.