Britain's parliament approves airstrikes in Syria
Comments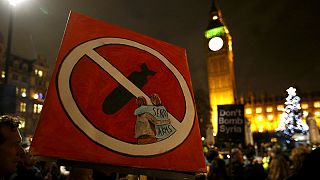 British lawmakers have voted to launch bombing raids against ISIL extremists in Syria. After more than 10 hours of parliamentary debate, MPs voted by 397 to 223 supporting Prime Minister David Cameron's case that the country needs to help destroy militants who are plotting against the UK.
The vote comes as as a blow to the leader of Britain's main opposition Party, Jeremy Corbyn, who was against the airstrikes.
British Tornado bombers could leave an airbase in Cyprus within hours to launch the country's latest military action in the Middle East.
Britain is already engaged in airstrikes in Iraq but many MPs and members of the public have been wary of entering into another costly military operation.