Nigeria: Suicide attack on Shi'ite pilgrims 'kills 21'
Comments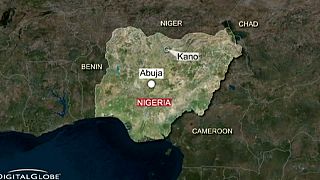 At least 21 people are feared dead after a suicide attack on an annual procession of Shi'ite Muslims in Nigeria.
The bomber struck on Friday outside the northern city of Kano.
Initial reports put the death toll much higher, suggesting that dozens may have been killed.
A second suspected suicide bomber is said to have been arrested earlier and to have confessed that the pair were sent by Boko Haram Islamist militants.
Mapped: Which countries suffer the most from terrorism? https://t.co/DT1qSjax3Epic.twitter.com/bQv04ZRszK

— The Telegraph (@Telegraph) 24 Novembre 2015