Protests outside the Polish Parliament
Comments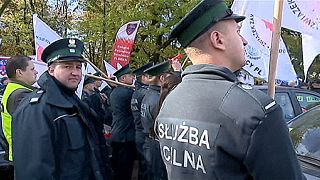 Trade unions representing police officers, fire fighters, border guards and custom officials demonstrated outside the Polish Parliament.
The protesters were angry at the government's failure to deliver on promises the law makers had made in the run up to the election four years ago which they say were never realised.
They were calling for pay rises and improvement of social benefits.