Thai police arrest 'Turkish' man over Bangkok bombing
Comments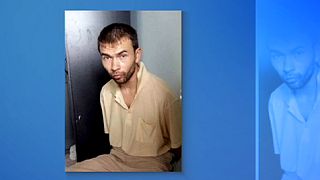 Police in Thailand say they have detained a Turkish man suspected of involvement in the deadly bombing at a Bangkok tourist attraction nearly two weeks ago.
They claim to have found bomb-making material and several passports at the flat in the eastern suburbs of the capital where he was arrested.
It's the first arrest since the attack on August 17 that killed 20 people and injured over 100, including Thais and foreign tourists.
Police say the material found inside the suspect's flat resembled that used in the bombing and a second attempted attack the following day.
About 100 police officers and soldiers were involved in the raid.
Police had been searching for a main suspect seen leaving a backpack at the Erawan shrine shortly before the blast.
They have said it's not yet clear whether the man arrested is the same as the figure seen in CCTV video.
They have also repeated their belief that the bombing was not a case of international terrorism, adding that the suspect is believed to have been motivated by a private dispute.
At the time police said they thought at least 10 people were involved in the attack.