IAAF 'blocked report suggesting top athletes broke anti-doping rules'
Comments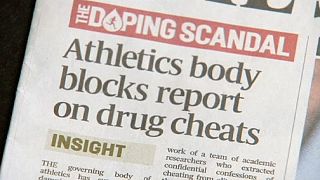 It is being claimed the governing body for world athletics has suppressed a study showing up to a third of top international athletes have violated anti-doping rules.
A report leaked to British newspaper The Sunday Times suggests that hundreds of athletes admitted some form of cheating.
The German university behind the 2011 research, which was funded by the World Anti-Doping Agency (WADA), is reportedly claiming the IAAF blocked publication and prevented the authors from speaking out about it.
The
IAAF

response

The IAAF, however, says discussions are ongoing about making the findings public.

The organisation is due to elect a new president this week.

It has said recently that action has begun against 28 athletes after the retesting of samples from 2005 and 2007 revealed what was termed "adverse findings".