'Duff' beer of Simpsons fame on sale - in Chile
Comments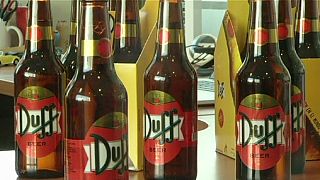 Homer Simpson's favourite "Duff" beer has been confined to the cartoon series – until now.
Thanks to a deal with 21st Century Fox the beer is officially going on sale – in Chile. A British brewer is behind the recipe.
Duff's representative in Chile said the country was picked as a way to fight unauthorised versions of the beer.