Portuguese president announces general election
Comments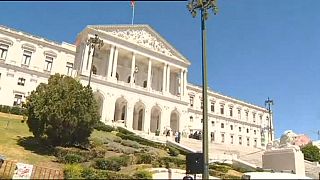 Portuguese President, Aníbal Cavaco Silva, has announced that his country's general election will take place on October 4, 2015.
The ruling centre-right coalition of the Social Democratic Party and the Democratic and Social Centre People's Party will be seeking a second term in office.
The candidates will battle it out for the 230 seats that make up the Assembly of the Republic.
#Lisbon parliament #Portugal#Travel#Lisboa#Europe by welovelisbonpt http://t.co/UGU04WaA2Xpic.twitter.com/1s40pl4zal

— Michel (@MichelEnLaRed) May 26, 2015
The announcement came as two of Portugal's largest unions called a strike and an estimated 3,000 people marched to the parliament in Lisbon.
CGTP – MANIFESTAÇÃO (LISBOA, 22 DE JULHO DE 2015) – 2º série mais fotografias em http://t.co/aC2gPetKC1pic.twitter.com/nYmF5rdu3j

— Ephemera (@EphemeraArquivo) July 22, 2015
The the protest called for an end to the austerity measures that have seen Portugal suffer its worst economic slump since the 1970s.