Greek PM Tsipras says IMF report supports "no" vote
Comments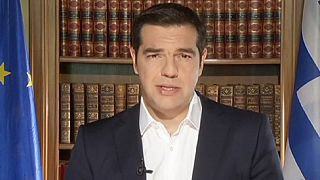 Greece's Prime Minister Alexis Tsipras has repeated his call for people to vote no in Sunday's bailout referendum.
In a televised address he said IMF analysis showing the country's debt is unsustainable justifies his government's decision to reject an aid package in favour of a new deal.
"In a nutshell, the main initiator of the memorandum is now confirming the argument of Greek government that the solution they give us doesn't lead to a sustainable exit from the crisis," said Tsipras.
In the report the IMF estimates Greece needs 50-billion euros of supplementary aid over the next three years.