Tsipras: 'no' vote will mean a better deal with lenders
Comments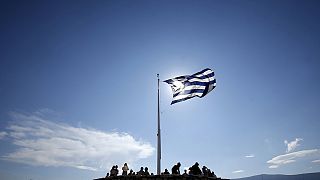 Prime Minister Alexis Tsipras insisted on Thursday that a 'no' vote in Sunday's referendum would give him a chance to negotiate a better outcome with the country's lenders.
He made the promise in an interview with Greek TV, as voters decided whether to accept the latest debt deal.
But Tsipras was forced to concede that a 'yes' vote would likely bring a quick end to capital controls.
"If the 'yes' vote wins, the banks will open but with an unviable deal. But if that is the decision of the Greek people – either from fear, pressure or choice – we will respect it," he told Greek TV.
"But if the 'no' vote wins, and the 'no' is stronger, I assure you, the very next day I will be in Brussels and a deal will be signed," Tsipras added.
His comments came as European Parliament President Martin Schultz called for Tsipras and his team to be replaced by a technocrat government if Greeks voted 'yes'.
The International Monetary Fund warned on Thursday that Greece would not survive without massive debt relief and 50 billion euros in new financing.
But IMF chief Christine Lagarde reiterated that Athens wouldn't get any special payment terms from them.
One analyst told the Associated Press news agency that most lenders were uneasy at the prospect of debt relief.
"When the IMF calls for a debt relief it doesn't include its own lending. The European Central Bank has done the same exact thing. The ECB is in favour of debt relief for Greece too, just not the debt that the ECB is holding." said Megan Greene, Chief Economist of Manulife Asset Management.
She added that Germany isn't in favour of any debt relief.
As ATM queues grew longer on Thursday, Bloomberg reported that Greek banks' liquidity reserves would "probably only last until Monday".
As much as the the public feared cash shortages for household expenses, business leaders said they needed emergency liquidity to prevent the wider economy grinding to a halt.