Maradona to stand as candidate for FIFA presidency?
Comments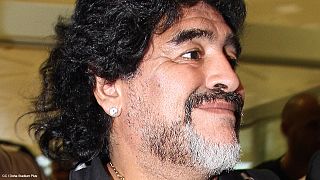 Argentina legend Diego Maradona wants to succeed Sepp Blatter as FIFA president, according to reports in South America.
Uruguayan journalist and author Victor Hugo Morales provided news of Maradona's intentions as the world football governing body prepares to elect a new leader.
Blatter resigned just days after being re-elected for a fifth term in office, amid the corruption crisis currently engulfing FIFA.
Maradona, who was arguably one of Blatter's loudest and most high-profile critics, not only led Argentina to a World Cup title in 1986 in Mexico, but also managed the national team from 2008 to 2010.