Mass shooting at a church in South Carolinia
Comments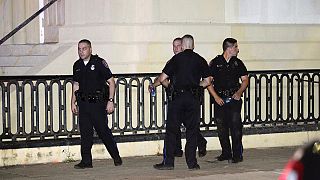 A gunman has opened fire at an African- American church in Charleston, South Carolina. First reports say they are multiple casualties.
The suspect has been described as a 21-year-old white man.
A bomb threat was later reported near the scene of the church shooting.
Police have surrounded the area.
The church is known to have one of the largest and oldest black congregations in the region.