MERS in South Korea: 14 people dead, 12 new cases
Comments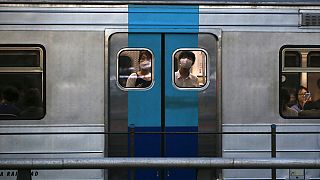 South Korea has confirmed that a fourteenth person has died of Middle East Respiratory Syndrome or MERS.
A further 12 new cases were announced on Saturday bringing the total number of people infected to 138.
The health ministry says all of those who died had pre-existing health conditions.
The outbreak, the largest outside Saudi Arabia, has been occurring only in hospitals, among patients, family members who visited them and medical staff treating them.
Around 2,900 schools and kindergartens remained closed on Friday as a precaution.
Taiwan has stepped up its readiness for a MERS outbreak by holding medical drills in the capital Taipei as Asian leaders warned that the virus could spread easily through international travel.
Taiwanese airlines have cut the number of flights to South Korea by half.