Public health measures are tightened in South Korea after a sixth person dies from MERS
Comments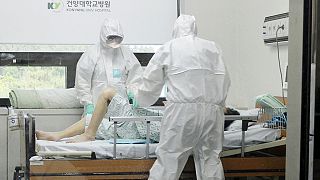 Public health precautions are being tightened across South Korea after a sixth person died from Middle East Respiratory Syndrome or MERS.
The 75-year-old man succumbed to the disease in Seoul on Saturday. A further 23 people have tested positive, bringing the total to 87. All the infections so far have been traced to hospitals, where there is close contact between patients, staff and their families.
Public health authorities have been criticised for their response 24 hospitals in Seoul and the province of Gyeonggi have been identified in the outbreak.
But while the outbreak is so far restricted to medical establishments, it is causing public concern. Protective masks have become a necessary part of daily life for many.