FIFA scandal deepens as ex-VP reveals details of past transactions
Comments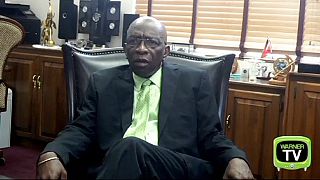 Former FIFA vice president Jack Warner says he fears for his life and he has evidence that FIFA money was involved in the 2010 national election in Trinidad and Tobago.
Warner also refered to documents dealing with his knowledge of transactions at FIFA.
"I have, as promised, compiled a comprehensive and detailed set of documents, including cheques and corroborated statements and have placed them in different and respected hands," Warner said in a paid television address. "I said to you before, by so doing I have in fact placed the outcome of those matters beyond even my own reach. Retracting them is now an impossibility. There can be no turning back."
Earlier, Warner had appeared on a wanted list circulated by international police organisation Interpol.
Now, Politico magazine reports Interpol is reviewing its own 20 million euro FIFA-funded deal focusing mainly on illegal betting and match fixing.
Warner's televised address came just hours after it was revealed that former top FIFA official Chuck Blazer told a US federal judge in 2013 that he and other members of the executive committee took bribes to back several events including past World Cup tournaments in South Africa and France.
After Sepp Blatter's resignation as FIFA president this week,many potential candidates have emerged to replace him. Current favourites to lead FIFA include former French international football player and current UEFA chief Michel Platin, and Jordan's Prince Ali Bin Al Hussein.