France plans rehabilitation unit for returning jihadists
Comments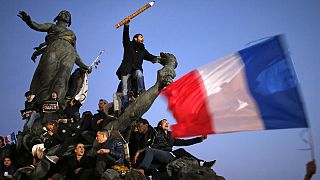 France is setting up a rehabilitation unit for youths returning from conflict zones such as Syria.
Young French Muslims who have become radicalised will be given individualised help and psychological support so they can fully re-join society. The idea is to prevent them from posing a threat to their home country.
Prime Minister Manuel Walls proposed the measure at an international anti-terror meeting in Paris which was attended by more than 40 countries
France voted in April last year a prevention plan to fight the jihadist networks. Since then 1,900 people have been notified to the authorities.