Death in the Mediterranean: how papers reported the tragedy
Comments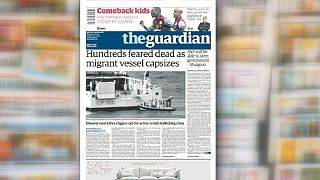 A look at the papers across Europe shows that many are leading with the human disaster story of the capsized migrant boat in the Mediterranean, with up to 900 now feared dead.
It's thought to be the worst loss of life yet in the area, which is seeing unprecedented numbers of of desperate migrants trying to reach Europe, often with tragic consequences.
Watch the video to see how the story was covered.