Milan: Man arrested after three killed in court shootings
Comments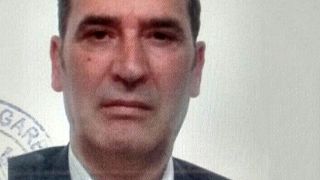 A man has been arrested after a shooting at a courthouse in Milan left three people dead, including a judge and a lawyer.
Officials say the shooter was a defendant in a fraudulent bankruptcy case.
The suspect has been identified by Italian media as Claudio Giardiello.
He was reportedly captured 25 kilometres away, after leaving the court on a motorbike.
Witnesses have been recalling what they saw.
"I saw a colleague, I think with a briefcase, on the stairs, with medics. The ambulance arrived over 20 minutes later," said one man.
The judge killed in the attack has been identified as Fernando Ciampi, who worked in the bankruptcy court.
Court workers barricaded themselves into offices and took cover under desks during the attack.
"Here in Milan, an extremely bad and unacceptable event has happened," said Angelino Alfano, Italian Interior Minister.
The shooting raises questions about how a weapon could have been brought into the courthouse, given that visitors must pass through metal detectors.