Death toll could rise further in Kenya college massacre
Comments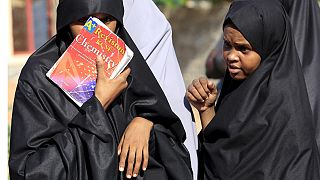 The death toll in the Kenya college attack could rise further, a government source is warning.
At least 147 people were killed when masked al-Shabaab militants – strapped with explosives and armed with AK-47's – stormed Garissa University College, some 200 kilometres from the Somali border.
They initially killed indiscriminately, tossing grenades and spraying bullets at terrified students. But they later freed some Muslims and targeted Christians instead.
One aid worker described a range of gunshot wounds, adding that it appeared people had been hit "randomly."
Many of the bodies have been taken to a morgue in Nairobi.
More than 400 people have been killed by al-Shabaab since President Kenyatta took office two years ago.
The attacks are said to be in retaliation for Kenya sending troops to fight the militants in Somalia.