Uzbekistan goes to the polls in 'predictable' presidential election
Comments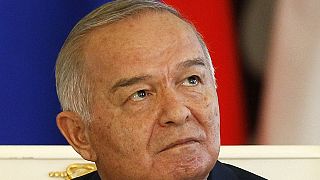 Uzbekistan has gone to the polls in what has been labelled 'one of the world's most predictable presidential elections.' Authoritarian leader Islam Karimov is counting on a fourth consecutive victory.
In power for over 26 years, the 77-year-old took the helm as head of the Communist Party, when Uzbekistan was still part of the Soviet Union.
The country has never held an election judged 'free and fair' by the West. Karimov does not tolerate dissent, with critics of his rule either in jail, or living in exile.
He faces three rivals at the polls, none of whom pose a real threat. They all represent parties which are mainly loyal to the incumbent president.
Age, it seems, and rumours of ill-health, may be the main challenge to another seven-year term in office in the mainly Muslim country.
Human Rights Watch has urged Western powers to reconsider their strategic ties with the country, saying torture is rife in Uzbek jails and child labour is widespread in its famed cotton fields.
Uzbekistan's economy
Uzbekistan's economy is heavily dependent on exports of gold, cotton, natural gas and copper.
In 2014, GDP growth was strong at around eight percent. However, inflation currently stands at about 11 percent and growth is predicted to decline slightly in 2015.