Germanwings crash: Seyne les Alpes residents offer to host victims' relatives
Comments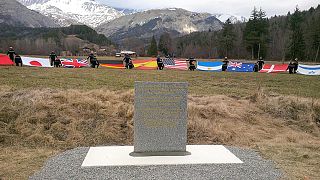 Residents of Seyne les Alpes are showing their solidarity with relatives of those killed in the Germanwings crash by offering free accommodation.
Families have travelled to the region to see the scene of the disaster.
Hundreds of beds are being offered to those who want to stay overnight.
"We have been touched. We lost our son at the age of 20. So we know what it is like. We are helping in our way," said Jaqueline Lauraire, who is among those offering accommodation.
Mick Lauraire added: "Our neighbours are also welcoming people."
It is unclear whether families will want to stay after they have visited the crash site. But for those who do, Seyne les Alpes stands ready to look after them.