Yemen rocked by multiple suicide bombings at mosques
Comments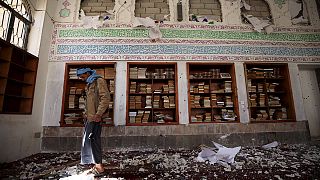 Suicide bombers have attacked two mosques in the Yemeni capital Sana'a killing at least 126 people and wounding scores more.
Reports say up to four suicide bombers detonated their devices during Friday prayers at the mosques frequented by supporters of the Shi'ite Houthi rebels.
One Houthi leader described how the attackers managed to inflict the maximum number of casualties.
"After a suicide bomber blew himself up at the secure check-line, the second took advantage of the confusion of first explosion to get inside the mosque," he explained adding, "there are many martyrs and wounded people at many hospitals and they need blood."
ISIL militants claimed responsibility in a tweeted statement, if confirmed it would be the first attack carried out by the jihadist group in the country torn apart by a power struggle between rival factions.