Smuggled shipment of cigarettes stopped at Polish border
Comments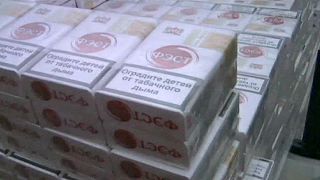 WATCH: Customs officers in Poland have intercepted a huge illegal shipment of cigarettes.
Over 185 thousand packs where found hidden in a slab of concrete being transported by lorry from Moscow to Poland.
Suspicious officers x-rayed the vehicle and found the horde, then used a heavy crane to retrieve the packets.