Costa Concordia captain asks to be acquitted of abandoning ship charge
Comments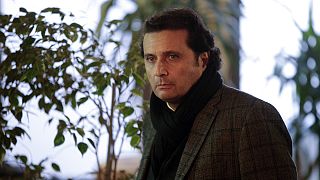 As the verdict looms in the Costa Concordia trial, the defence team for the sunken cruise liner's former captain has given its closing argument.
Francesco Schettino, the sole defendant in the case, is accused of abandoning ship and involuntary manslaughter.
His lawyers appealed to the court to acquit him of the charge of abandoning ship, asking the jury to consider errors by other crew members and malfunctioning equipment.
But Costa Concordia company lawyer Marco de Luca put the blame squarely on Schettino.
"The Costa cruise company didn't abandon anyone," he said. "It is clear that is his (Schettino's) own problem. He is just trying to defend himself. It's his right and the jury will judge, but he wasn't abandoned by anyone. It was he who abandoned the ship – this is the charge."
Schettino denies he abandoned ship, claiming he was thrown off as it capsized.
The incident claimed 32 lives. Other individuals have already been convicted of manslaughter, however Schettino's defence team also argued his innocence of this charge.
A verdict is expected to be announced on February 11.