Italy police arrest 160 alleged mafia members in dawn raids
Comments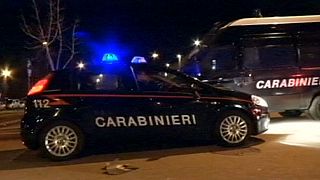 Italian police have arrested more than 160 alleged members of the Ndragheta mafia gang in raids across the country.
Police also confiscated assets worth more than 100 million euros including 200 flats near Parma, 15 luxury cars and 70 businesses.
Among those arrested were several former and serving police officers, a prominent local politician, journalists and businessmen.
One of the country's top prosecutors hailed the arrests as a major blow to the crime syndicate from Calabria. They are believed to be Europe's biggest importers of cocaine, and have become the most powerful mafia organisation in Italy.