Russia is accused of 'financing illegal armed groups' - Council of Europe
Comments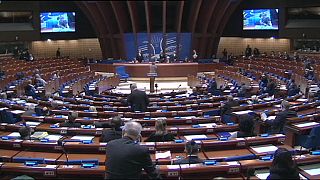 Russia is coming under increasing diplomatic pressure over its alleged involvement in the Ukraine crisis.
The Parliamentary Assembly of the Council of Europe (PACE) has directly called on Moscow to stop financing terrorism. In a resolution based on research by British MP Jim Sheridan, the council specifically called upon the Russian Federation to refrain from destabilising Ukraine and financing and militarily supporting illegal armed groups. It also expressed concern over the worsening humanitarian situation.
"The humanitarian crisis is caused by the conflict but there would be no conflict without Russian involvement – political, financial and military. And, I have seen and heard enough to be convinced of this, "Sheridan told the council.
The assembly also called on Russia to free Ukrainian pilot and MP Nadia Savchenko
and all other Ukrainians, whom PACE said are illegally held in custody in Russia.
In Ukraine itself, parliamentary members have designated Russia as an " aggressor state" which deputies say could pave the way for consequences under international law.
The vote which also included a declaration that Russian backed republics in eastern Ukraine are to be considered terrorist organisations has been described by Moscow as an "act of delirium".