Uganda war crimes suspect Dominic Ongwen on way to Hague
Comments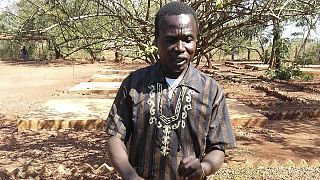 A senior Ugandan rebel commander wanted for war crimes has been flown out of the country on his way to The Hague to stand trial.
Dominic Ongwen defected from the Lord's Resistance Army (LRA) and handed himself over to Seleka rebels in the Central African Republic. Last weekend he was transferred to the custody of the International Criminal Court.
A one-time child soldier, Ongwen was among five guerrilla commanders indicted by the ICC for war crimes and crimes against humanity in 2005.
He is accused of directing bloody campaigns in the early 2000s in northern Uganda, where thousands of people were abducted to be used as child soldiers or sex slaves.
The LRA has been blamed for the slaughter of over 100,000 people, and kidnapping of more than 60,000 children during a three-decade-long campaign across five central African nations.