Many women and children among dozens of people kidnapped by suspected Boko Haram militants in Cameroon
Comments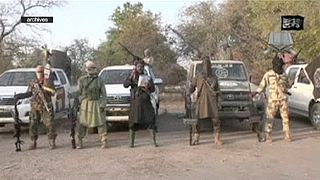 Officials in Cameroon say up to 80 people, mostly women and children, have been kidnapped by suspected Boko Haram islamist militants from neighbouring Nigeria, where it is though the victims have been taken.
They said four people were killed in the cross-border attacks on several villages in northern Cameroon on Sunday.
Boko Haram is reported to have killed thousands of people over the past two years in its fight to establish an Islamic state in northern Nigeria, and has more recently expanded its operations to Cameroon and Niger.
These latest kidnappings come as neighbouring Chad sent troops to support Cameroon forces in the fight against the militants.
Tanks and armoured cars carrying Chadian soldiers have been arriving over the weekend.
Chad has had extensive experience of dealing with insurgent groups most recently in northern Mali.