Anti-Charlie Hebdo protests claim more lives in Niger
Comments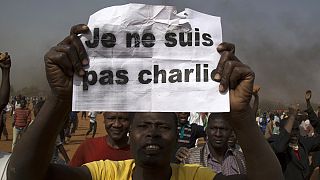 At least five people have been killed and six churches attacked in Niger in fresh protests against French magazine Charlie Hebdo's cartoons depicting the prophet Mohammed.
The latest wave of violence brings the overall death toll to ten, after demos in the second largest city of Zinder on Friday left another five dead.
The President said the victims were all civilians who died inside burning churches or bars and said those responsible would be punished.
Opposition groups have vowed to go ahead with a rally on Sunday despite being forbidden by the authorities in light of the riots over the past few days.
Outside the French embassy in the capital of Yemen, Sana'a, security was tight as anti-Charlie Hebdo protesters called for the ambassador to leave.
Last week, Al Qaeda in Yemen claimed responsibility for the Charlie Hebdo attack, saying it was ordered by the group's leaders in retaliation to the cartoons insulting the Prophet.