Interpol puts ex-Ukraine President Viktor Yanukovych on international wanted list
Comments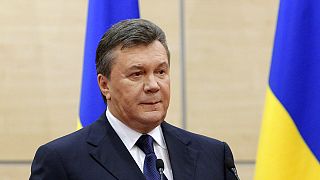 Interpol has put ousted Ukrainian President Viktor Yanukovych on the international wanted list on charges of embezzlement and financial wrongdoing brought by Kyiv's pro-Western authorities.
They accuse Yanukovych, now in Russia, of accumulating huge wealth by robbing state coffers and plundering national assets.
Yanukovych fled across the border in February 2014 after months of street protests in Kyiv against his decision to back away from a deal that would take Ukraine towards integration with Europe and tighten economic ties with Russia, Ukraine's old Soviet master.