Eleven injured in French car attack
Comments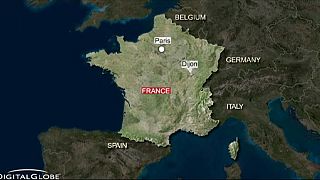 Eleven people have been injured in the eastern French city of Dijon after a man drove his car into groups of pedestrians.
Police say he shouted "Allah Akbar" as he ploughed into his victims in five separate locations.
Two people were seriously hurt.
Police think the 40-year-old man had recently spent time in a psychiatric hospital. He's been arrested.
A source close to the investigation said the manhad shouted that he was acting for the "children of Palestine."
The incident follows the shooting dead of another man on Saturday who had attacked three officers at a police station in the central town of Joue-les-Tours.