Belgium: Train strike gives passengers a taste of things to come
Comments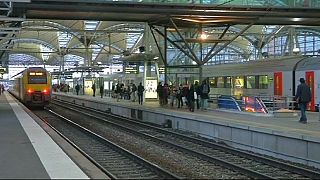 A 24 hour strike has been causing severe disruption to train services across Belgium as drivers take industrial action in a pay dispute.
And passengers can expect more of the same on Monday when a separate nationwide day of protest over government austerity measures is set to bring the country to a standstill.
Belgium's new centre-right government intends to cut health and social security budgets in an effort to raise competitiveness and reduce public sector debt from around 100 percent of annual economic output.